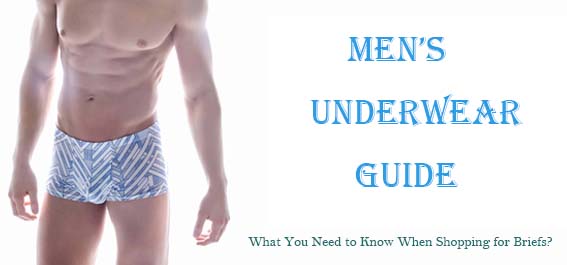 There are so many options of briefs available it may be difficult for some men to find their perfect style, if you aren't sure where to start, here are a few things to keep in mind before you go shopping:
Fit-The three basic fits are:
--Low rise -They sit just below the hip. They are generally regarded as the most fashionable option, and depending on your build they can be very flattering and sexy. They are a good option if you tend to wear pants with a lower waistline.
--Mid-rise – They go to your natural waist and are the most popular fit and work well for all body types.
--Full rise-They go to just below your belly button. A full rise is the least fashionable option and isn't exactly flattering, but they can be very comfy.
Leg Opening- If your legs are bigger than average, you may need to check the measurements listed by the manufacturer, or check reviews if measurements aren't available for the leg openings spacing. If the space is too small, it can be too snug and uncomfortable for some men on specific styles.
Fabric– The most popular and newest fabrics that men are buying these days are modal, bamboo rayon blends, or microfibres. These new types of materials are loved for their softness and breathability. Cotton is still popular but seems to be falling out of favor a little bit with the new fabrics that are being used.
Waistband– After a lot of wear, a waistband will start to lose its elasticity. The thicker bands appear to work better at keeping briefs up and stopping them from slipping or rolling over.
Fly- You can get vertical, horizontal, or no-fly options. They are all fairly self-explanatory, and you will know what your preference will be.