---
Around the world, people ring in the new year in unique ways that often have long-standing historical traditions tied to their culture and way of life. One common tradition has emerged is the tradition of wearing specific types of underwear to bring about your desires for the new year.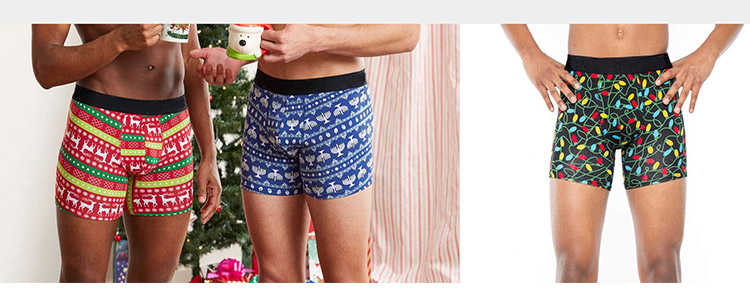 Asia
If you're seeking riches In the Philippines, wearing polka-dotted underwear is said to bring you financial prosperity! Polka dots and round shapes are considered good luck because coins are round, and the shape is linked to good fortune. In China, people wear red underwear with gold lace as a symbol of loyalty, happiness, and success.
South America
South of the equator, you'll find the most common tradition is wearing yellow britches for good luck. In Brazil, you have a few options: yellow for prosperity, white for peace and red for love. If you're looking to cultivate any of those this year, consider throwing on some themed skivvies before midnight!
Europe
In Italy and Spain, red underwear is the standard to promote a healthy life along with love. But if you enjoy the cold and are feeling bold, many European countries have unorthodox traditions — including the Netherlands, where locals strip down to their undies and run into the arctic sea. successful New Year.
North America
Besides partying, a few regions of North America have underwear traditions. In Puerto Rico, white undies are worn to promote fertility and health; down in Mexico, yellow is worn for luck and red is worn for love.
No matter where or when you'll be ringing in the New Year, you can start it off by donning undergarments that line up with your goals for the coming year.
Whether you're looking for love or just need a little extra luck, incorporate these traditions to get that extra edge in the new year.
---